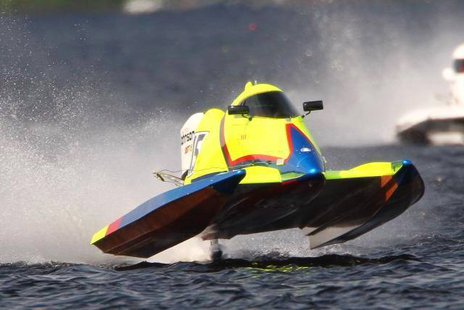 SUPERIOR, WI (KDAL) – More than 50 racers are expected to descend on Superior Bay this weekend for the first ever Amsoil Power Boat Championships.
Small, powerful boats that can achieve speeds of up to 140 mph will duke it out in the family-friendly event near Barker's Island.
Dave Minor, president of the Superior-Douglas County Chamber of Commerce, said the event was made possible by a partnership between the organizer, Twin City Power Boat Association, and  Amsoil Speedway. That means that in its first year, the power boat event is free to the public, though a $5 parking fee will be charged.
Minor said interested parties can get up close and personal with the boats, which will be docked just below the Richard I Bong Historical Society building Friday night.
Testing starts at 10 a.m. Saturday, with races beginning at 11:30. The event goes through Sunday, and more information can be found here.